Other IAFA Officials
The International Association for the Fantastic in the Arts
Officers reporting to the Executive Board are appointed by the President with the advice and consent of other Board members. You can find the Executive Board here and the Conference Division Heads here. To view a list of the perks these positions receive, click here.
Chief Technology Officer
Michael A. Smith
Georgia Institute of Technology, Atlanta, Georgia, USA
Michael Smith is a full-time lecturer in Information Technology Management in the Scheller College of Business at Georgia Tech. He holds the BS in Computer Science, the MS in Management and the PhD from the Georgia Institute of Technology. His research has appeared in journals including the Communications of the ACM, the Journal of MIS, The European Journal of Operations and Production Management, Database and Information & Management.
He has been an avid reader of science fiction and fantasy since he bought a copy of Poul Anderson's The High Crusade at a department store in Atlanta in the summer of 1973. With pretensions of a literary nature, he survived OSC's Literary Bootcamp in 2011.
---
On-Site Technology Officer
Sean Nixon
Coral Springs, Florida, USA
Sean Nixon is a graduate student at the University of Colorado finishing his PhD in Applied Mathematics. His research interests include Nonlinear Wave, Asymptotic Methods/Perturbation Theory, and nonlinear optics. He's been attending the ICFA since 2000 and refused to give it up just because he was a mathematician.
---
JFA Editor
Brian Attebery
Idaho State University, Pocatello, Idaho, USA
Brian Attebery is editor of the Journal of the Fantastic in the Arts and Professor of English at Idaho State University. His dissertation in American Civilization at Brown University became his first book, The Fantasy Tradition in American Literature. He has since published Strategies of Fantasy and Decoding Gender in Science Fiction and was co-editor, with Ursula K. Le Guin and Karen Joy Fowler, of The Norton Book of Science Fiction.
He was a Fulbright lecturer at Uppsala University in 1988, and has been honored for his scholarship by Idaho State University, the Science Fiction Research Association, the Idaho Humanities Council, and the International Association for the Fantastic in the Arts.
---
Crawford Award Director
Gary K. Wolfe
Roosevelt University, Chicago, Illinois, USA
Gary K. Wolfe has long been involved in literary scholarship and criticism, with a particular focus on the fields of science fiction, fantasy, and horror. In addition to having written several books on these topics, he's been a monthly book review columnist for LOCUS magazine since 1992. Over the years, Gary has contributed more than two hundred essays to academic journals, reference works, encyclopedias, and magazines. Among the more recent are essays on authors Peter Straub, Neil Gaiman, Jane Yolen, Joanna Russ, and Ray Bradbury.
---
Program Book Editor
Christine Mains

Chrissie Mains is an independent scholar and an editor at Oxford University Press who has been attending the conference for twenty years. She taught popular culture and English literature in Calgary, Alberta, and has published articles on fantasy literature and science fiction television. She previously served as Vice President of IAFA and is currently Managing Editor of JFA.
---
---
Director of the Dell Award
Rick Wilber
Western Colorado University, Gunnison, Colorado, USA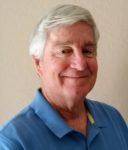 Rick Wilber is a visiting assistant professor in the low-residency MA/MFA genre-fiction program at Western Colorado University in Gunnison, CO., and is co-founder and co-judge with Asimov's Science Fiction magazine editor Sheila Williams of the Dell Magazines Award for Undergraduate Excellence in Science Fiction and Fantasy Writing, presented annually at the Conference on the Fantastic. Rick has published a memoir, several collections, several college textbooks on writing and the mass media, and some fifty short stories in magazines and anthologies, including the Sidewise Award-winning story, "Something Real," in Asimov's. He is the editor of several anthologies, including "Future Media" for Tachyon Publishing and the recent "Making History: Classic Alternate History Stories," for New Word City. His most recent novel, Alien Morning, (Tor, 2016) was a finalist for the John W. Campbell Award for Best Science Fiction Novel of 2016. The sequel, Alien Day: Notes from Holmanville, will be out in 2020.
---
Book Room Liaison
Mark Wingenfeld
Orlando, Florida, USA
Mark Wingenfeld has been a reader for as long as he can remember, but his lifelong love of genre started when he discovered both Asimov and Tolkien at the golden age of 12. Being practical, he studied engineering while attending the University of Central Florida, and currently works for a large corporation building gas turbine power plants that electrify our modern world. Meanwhile, he is a book dealer in his spare time and continues to assemble an ever-increasing personal collection that is slowly consuming his house and his reading time.
---